Electrical Services for Homeowners
Rob Stubbins has the team and expertise in place to complete your home repairs, enhancements and additions safely and in a timely manner. Homeowners call on us every day for small and large projects, like making those unsightly wires to the flat screen TV safely disappear inside walls. Hot tub connections, ceiling fans, outdoor lighting fixture installations and troubleshooting GFI circuits in the home are all jobs we perform to make your life easier and your home safer and more attractive.
Nest thermostats can be more of a challenge than they appear. Call on us and we'll get it installed properly and safely so you can enjoy all the benefits of this amazing technology.
Have a generator that needs repair? We service, install and repair all makes and types of generators. We perform preventive maintenance as well as unexpected maintenance and repairs when your generator just doesn't want to start when you want it and need it. We can set you up on a schedule to periodically test your unit so you will always know you're safe and sound in an emergency.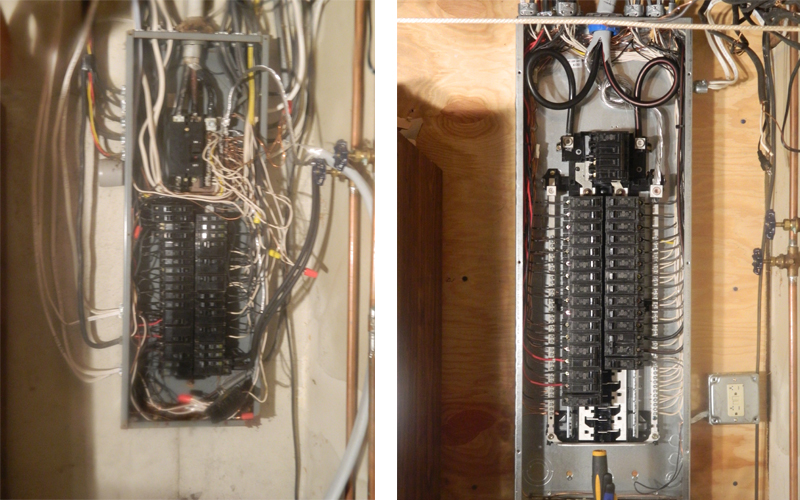 Pictured above: Before & After. Overloaded breaker panel on left had unsafe wiring added over many years by homeowner. We replaced it with upgraded panel on right.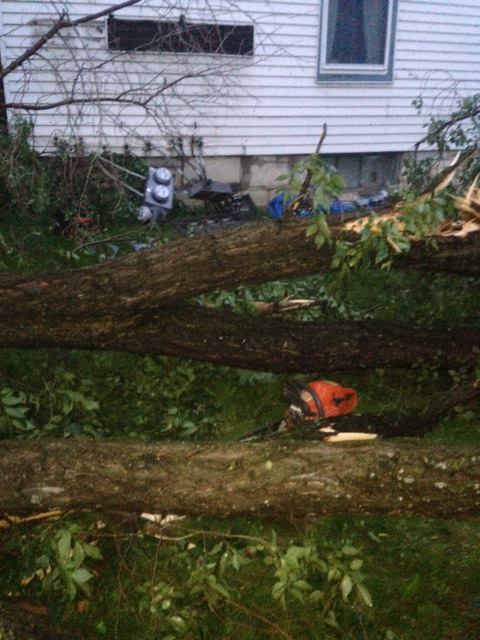 Violent windstorms knocked down this tree and took 6 electric meters with it. Our emergency service personnel got them back in service.
Electrical Circuits & Wiring
Air conditioners
Flat screen TV wall mounted outlets
Appliances: dishwashers, disposals, microwaves, ranges, ovens, washers, dryers, TVs
Generators
Lighting: Under counter lighting, recessed lighting and surface mounted lighting
Outdoor lighting, motion sensors and security systems
Hot Tubs, spas and saunas
Bath exhaust fans and ceiling fans
Receptacles, switches and GFIs
Pool pumps
Smoke and carbon monoxide detectors
Electric heaters
Well pumps
Sump pumps
Water heaters: Electric and solar
Solar transformers
Breaker Panels & Fuseboxes
Breakers/Fuses, Outlets, Switches
Meter boxes
Breaker panel upgrades
Rate 11 upgrades
Commercial Electrical Needs
Troubleshooting
Signage lighting: neon, fluorescent and LED
Parking lot lighting, sensors and timers
Boiler and furnace upgrades
Voice & data lines
Service entrances
Wireless cell tower construction
24-Hour emergency repair
Device installations and replacements (lights, fans, motion sensors, etc.)
Code Violation Remedies & Upgrades
Electrical hazardous waste removal (fluorescent ballasts and lamps)
Knob & tube remove and rewiring
Commercial/Residential:

New construction
Rewiring
Upgrades
Repairs

Renovations and remodeling
Electric heat conversion and repairs
Energy efficiency upgrades:
Insurance damage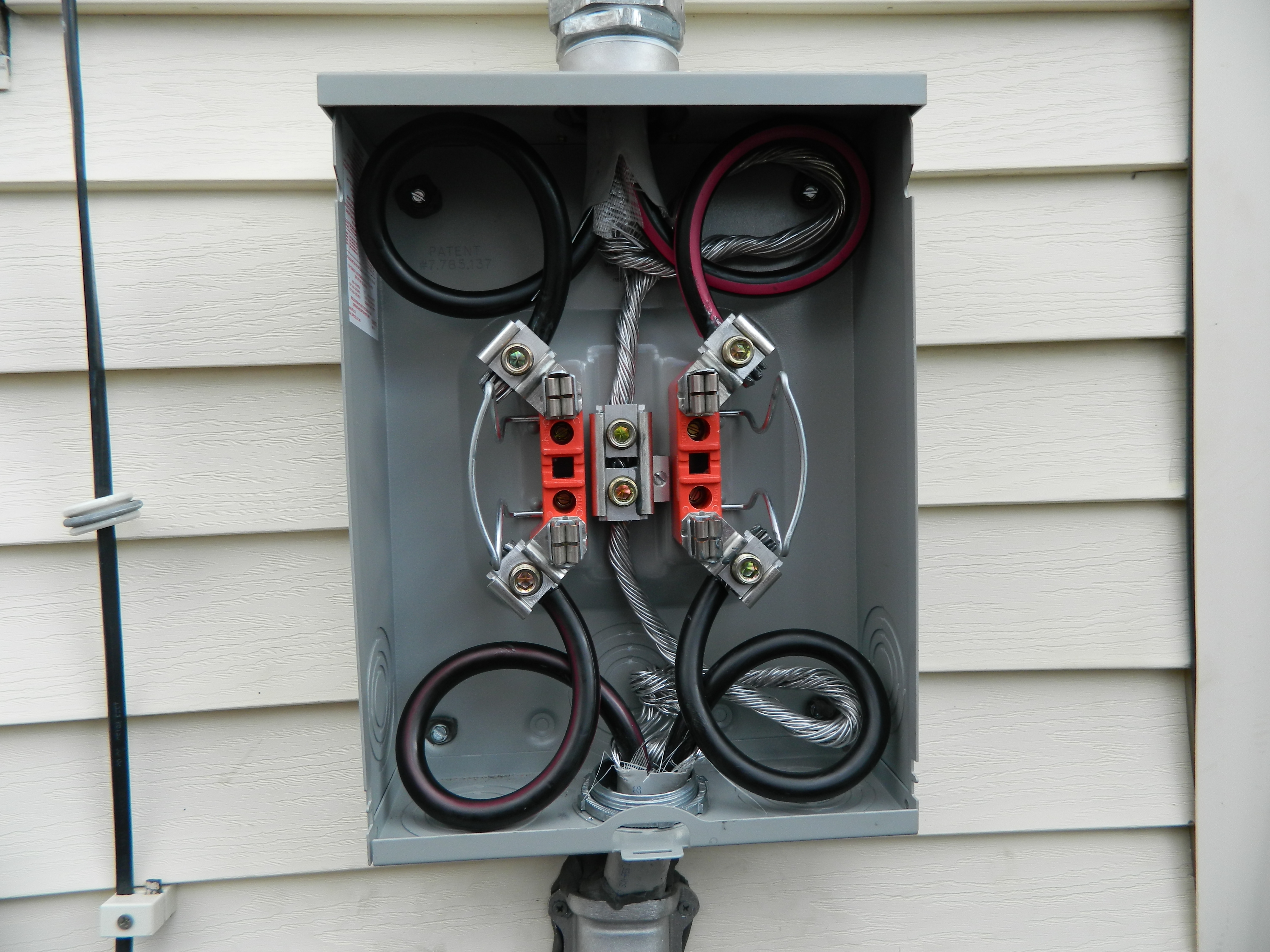 This is a replacement housing for a smart electric meter that was needed due to original box being damaged beyond repair and unable to accept the new meter.