Serving Rutland County and Beyond Since 1998
Since 1998, we've built our reputation for customer service excellence by providing prompt, safe and reliable electrical services to homeowners and Facility Managers throughout Central and Southern Vermont. Facility Managers can depend on us to keep their systems safely operating with scheduled inspections and maintenance as well as being on site for monitoring ongoing projects or for unexpected emergencies.
Master Electricians
Our skilled team of master electricians, journeymen and apprentice electricians provide a wide range of services for homes and businesses far beyond the Rutland region. Our areas of expertise include residential and commercial electrical installations, upgrades and replacements. Projects range from simply adding or replacing receptacles to complete knob & tube removal and updating, new home wiring, lighting plans and installation, electrical system repairs, alternative power with emergency back-up systems, retrofits and rewiring for home inspections and sales.
Vermont's Most Dependable Electrical Service
We have become quite dependent on the conveniences of electrical systems, and we understand that interruptions are stressful, disruptive to daily life and can be expensive when refrigerated items spoil or pipes freeze due to power failures.  For those reasons we return your call as soon as possible to learn about the issues affecting your property so that we can arrange troubleshooting and repairs. Our priority is getting you connected and keeping you connected, whether it is your home or workplace that has been affected.
Local organizations we work with:
Green Mountain Power
Energy Star
BROC and NeighborWorks
Home Energy Audit Companies
Home Inspectors
Rutland County Solid Waste District
Vermont Department of Public Safety
Vermont Energy Investment Corporation
Our Specialties:
Electrical retrofits and updating
Solar systems
Generator installation
Facilities maintenance
Life safety systems
General contractor services
Project management
Household electrical repairs
Types of electrical projects and properties we've completed:
auto dealerships & repair shops
banks / credit unions
galleries / museums
medical / dental offices / nursing homes
nightclubs / restaurants / theaters
single / multi-family homes / apartment buildings
publishing / printing
service stations
spas / salons
manufacturing / distribution centers
schools / universities
property developers / landlords / facilities managers
convenience stores, national & big box stores / retail & gift shops
office buildings / warehouses
municipal / government
hotels / motels / inns
Some of our affiliations and associations:
Better Business Bureau A+ Rating
Rutland Region Chamber of Commerce
Rutland Economic Development Corporation
Killington Pico Area Association (Chamber)
National Association of Homebuilders
Homebuilders and Remodelers of Southern Vermont
International Association of Electrical Inspectors
Renewable Energy Vermont
Efficiency Vermont – Listed Efficiency Vermont Lighting Contractor
Dunn and Bradstreet accredited
Central Contractor Registration (CCR) registered
National Electrical Contractors Association
Leadership Team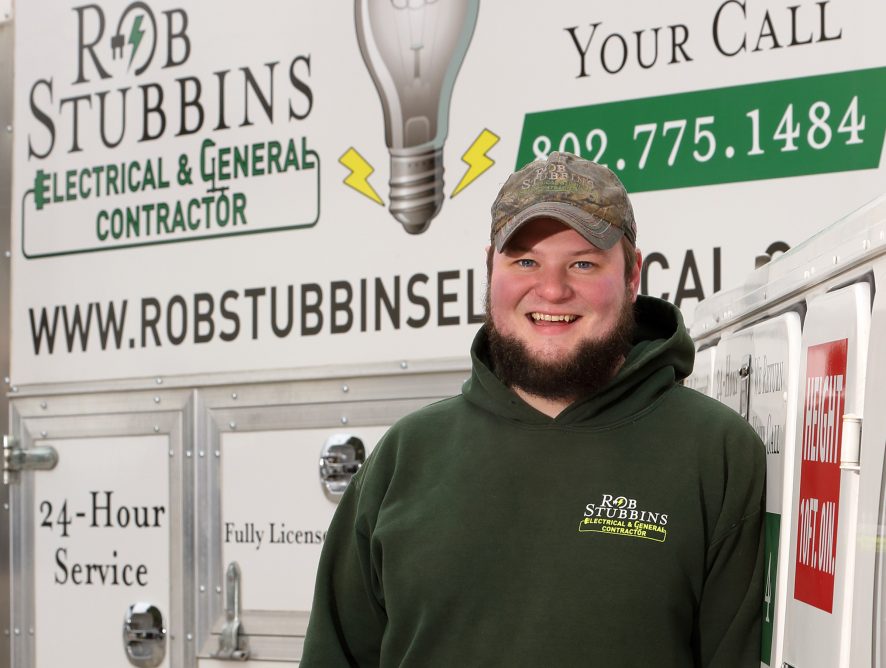 ROBBIE STUBBINS
MASTER ELECTRICIAN
Robbie Stubbins Master Electrician, is a native of Rutland with a teaching degree in history from University of Maine at Farmington. Many know about Robbie's passion for history, evident in his interest and participation in Civil War re-enactments at Gettysburg. With degree in hand, Robbie's interests soon turned toward the family electrical contractor business started twenty years ago by his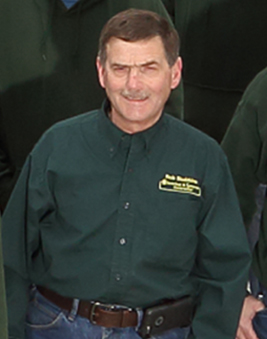 ROB STUBBINS SR.
MASTER ELECTRICIAN
Rob Stubbins Sr. started the business in 1998 armed with his college degrees and Master Electrician license and his firm commitment to providing uncompromising customer service. Over the span of two decades, Rob built the electrical and general contractor business to cover all of Central and Southern Vermont with a team of over 30 skilled tradespeople and support personnel. He