Pictured above: Commercial lighting design and installation project for shoe store in 8,ooo sf retail space in mall.
---
Commercial Electrical Contractor Services: We employ a team of over 30 well-qualified individuals Master Electricians, Journeymen, Apprentices and support staff to ensure we can always meet the needs of our customers and General Contractors throughout Vermont. We're fully insured and fully committed to our customers and contractors. We respond promptly to RFPs, providing all supporting documentation required to satisfy the requirements of the stakeholders. We are approved and registered vendors of the Department of Defense and the State of Vermont, and we have an A+ rating with the Better Business Bureau.
Information for government procurement contracts:
Rob Stubbins Electrical & General Contractor, Inc.
Registered:
CCR/SAM
DUNS #: 151049645
NAICS: 238210
CAGE: 6EGH1
---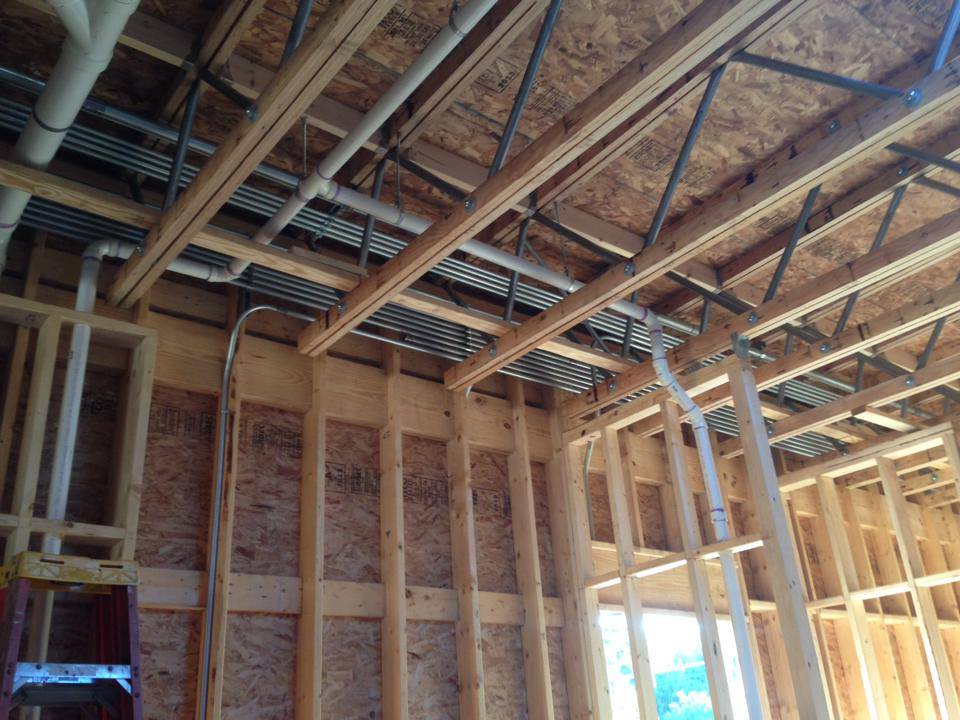 Pictured above: Conduit runs during new construction of McDonald's restaurant in Springfield VT.
---
---
Electrical projects delivered on time and on budget
Pre-construction consulting to keep projects streamlined
Lighting engineering plans
Building management systems
Data centers
Healthcare facilities
Restaurants
Community solar arrays
---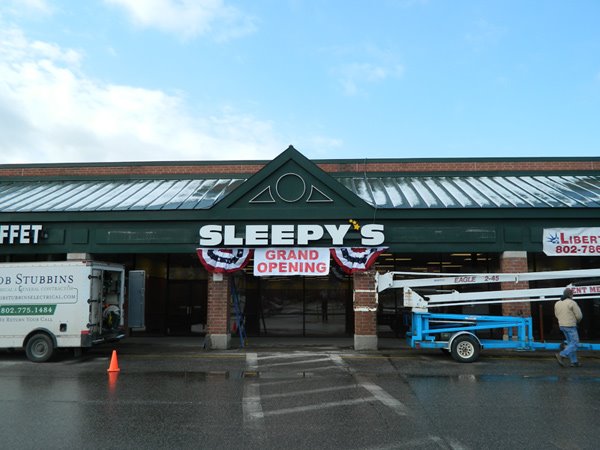 Pictured above: Commercial signage wiring and installation for Sleepy's in Rutland VT by Rob Stubbins.
---
Types of properties and electrical projects completed
auto dealerships & repair shops
banks / credit unions
medical / dental offices / nursing homes
nightclubs / restaurants / theaters
single / multi-family homes / apartment buildings
publishing / printing
service stations
spas / salons
manufacturing / distribution centers / warehouses
schools / universities / galleries / museums
convenience stores, national & big box stores / retail & gift shops
office buildings /municipal / government
hotels / motels / inns
---
Some of our affiliations and associations
Better Business Bureau A+ Rating
Rutland Region Chamber of Commerce
Rutland Economic Development Corporation
Killington Pico Area Association (Chamber)
National Association of Homebuilders
Homebuilders and Remodelers of Southern Vermont
International Association of Electrical Inspectors
Renewable Energy Vermont
Efficiency Vermont – Listed Efficiency Vermont Lighting Contractor
Dunn and Bradstreet accredited
Central Contractor Registration (CCR) registered / SAM
National Electrical Contractors Association