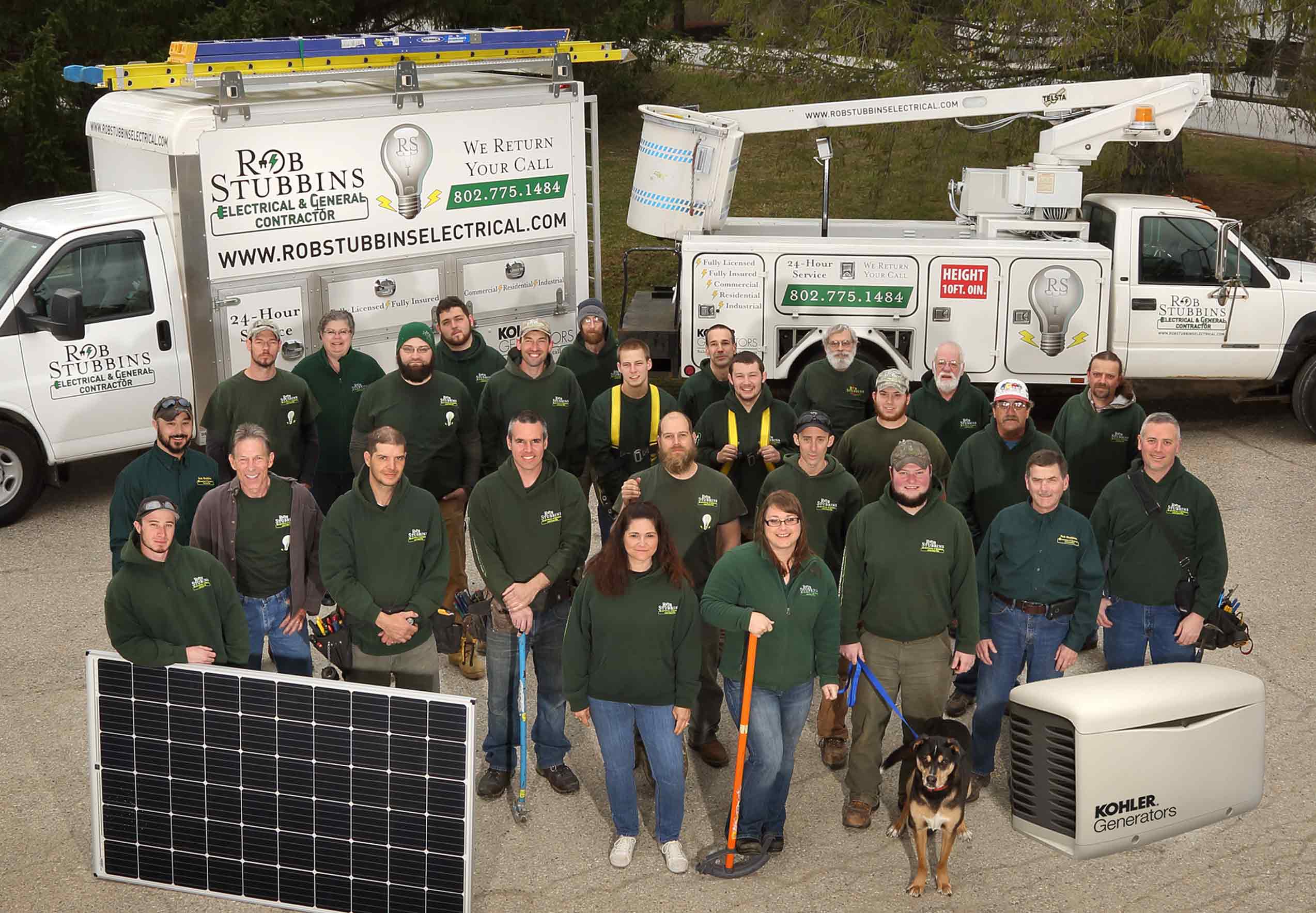 Jobs for Electricians in Rutland Vermont
At Rob Stubbins Electrical and General Contractors, we want the best of the best on our team. Safety, teamwork and customer service are our top priorities always.
If you have an interest in working on our team, please email your resume or fill out our application and submit it right here on our website.
Now Hiring Qualified Electricians, Journeymen and Apprentices
Do you have the skills of an electrician or are you interested in learning a skill that can develop into a long and rewarding career? We have openings for people that are eager to learn and those that already have a wealth of knowledge and experience.
Join our team!